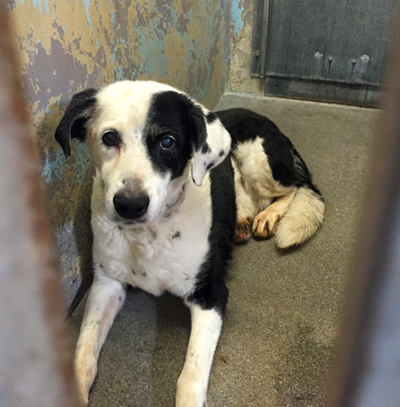 "How may I help you?'
"I'm here to see A173123."
The lady behind the counter types it in and I can see a look of confusion on her face.
"What was the number again?" the lady asked.
I replied, "A1731323."
She retypes it, again with the same confused look. Except this time she turns the screen to the girl next to her. They look at me, look at the screen, and then look at me again. The confused look turns into an unsure look of agreement between the two ladies.
"So you're here for the 16 year old?" she says.
"That's the only reason why I'm here. She's still here, right?"
"Oh yes, she's still here. Are you friends with the family that left her here?"
I reply, "Nope. I have no idea who they are and I have no idea who this dog is. No offense, but there is no way this dog is spending her last days here."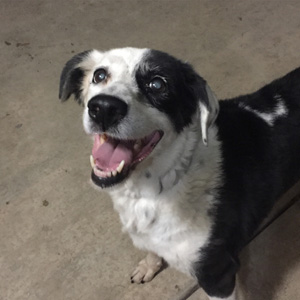 "She's in Room 481. Someone will be there to meet you." she says with a smile.
As I walk down the hallway to meet her, I realize my friend that is with me has never even been to a pound. I can tell she's uncomfortable and I tell her she should be. I tell her most of these dogs will probably die here and it is 100% our fault. As I'm looking for the room, I notice my friend has left my side and she's going to each cage giving them as much love as she can from behind the bars.
I'm looking at the kennel numbers, I see 478, 479, 480, trying not to make eye contact with the dogs because I know I can't save them all. I look, anyway. The least I can do is acknowledge that they're there. In my mind, maybe I give them hope not all humans bad. You would think I would be used to this by now but seeing an innocent being and knowing today may be their last day never gets easy but I ease the pain by envisioning this slow motion movie scene of this 16 year old dog licking my face through the cage bars the second she sees my face because she knows I'm here to save her. I finally get to Room 481 and there she is. Her eyes glazed over showing signs of her age and she's not reacting to any of the barking in the shelter, not because she's shut down but because she's deaf. Each time she exhales, her body trembles which is usually a sign of pain. I bend down to get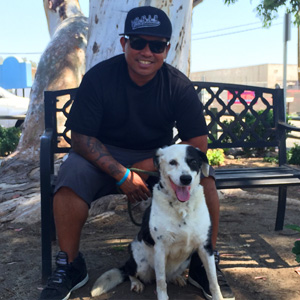 to her level to see her face better and that's when her eyes meet mine. She starts showing her teeth and growling. So much for that slow motion scene but you see, she doesn't know I'm there to save her. How else is she supposed to react when her family for the past 16 years has dumped her at this place and this is now the 7th day she hasn't seen them? Everyone is a threat. I stand up and I patiently wait for someone to get her out. By now, my friend is back. She caught the dog growling at me and now she had a look of concern on her face.
And I tell her, "This dog could bite my arm off and it still wouldn't keep me from leaving her here. Take a deep breath, try not to think of why or how she got here and focus on the fact that she doesn't have to stay here another day."
A man with a leash comes and as he opens the gate, she wants nothing to do with him, either. He finally gets a leash on her and walks to the play area. She walks right past me and doesn't even look my way. She wants nothing to do with me. When we arrive at the play area, they drop the leash and all she is doing is looking for a way out. She made zero attempts to sniff me or get to know me for the first few minutes we were in there. I tell my friend not to pay attention to her and to let her come to us. She finally sniffs us out and her tail comes out from between her legs. My friend goes to pet her and she runs away.
"She's just scared. She means no harm." the man says.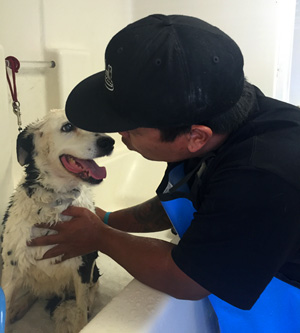 I reply, "Well, she can be scared at my house because she's not staying here. Even if she never warms up to me, I'm giving her a peaceful rest of her life. I'm going to go in and finish this adoption. Can you please not put her back in her room?'
The man nods and tells me he will be waiting outside with her.
I finish up the adoption paperwork and I can hear it echoing around the office.
"Bessy is going home! Bessy is getting adopted!" I guess that was her name according to the family that dropped her off after explaining to them they had "no time" for her anymore.
I can see some people holding back the tears which are understandable as I'm trying to do the same thing. I look outside and I can see our new family member. As she walks further away from the cages, her tail starts coming out from between her legs and she starts walking with her head a little higher. While she didn't know where she was going, she knew she wasn't staying in that cramped up cell any longer. I text my girlfriend a picture of our new addition and at her request we change her name to, Betty, as a sign of a new beginning for our old lady.
When I went to meet her outside, she seemed a little friendlier to me and she even posed for a picture.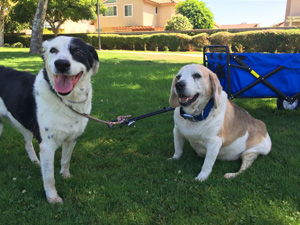 Now, I have had the honor of doing quite a few freedom walks but this was different. The previous ones went straight to an adoption center or were fosters. This girl was mine. While I knew there could be some adjustments with her after spending 16 years with the same family, 7 days in a pound and now to my house, it didn't matter. She could take as long as she needed to adjust. I know the rest of my pack will accept her and we will let her warm up to us at her own pace.
There were a few things we were assured of, she wasn't going to die in a pound. She was going to get walks every day from here on out and she would no longer be known as "A1731323".
Welcome to the family, Betty. We're your new family now and I promise you will love it here. There's even another senior dog here who goes by the name of Wally, who will show you exactly how to take advantage of me!
***The only reason I found Betty was because someone shared her picture on my social media feed. Something as little as sharing a picture makes a difference. Everyone is always asking how they can help save a dog but they don't have time to foster or volunteer which is absolutely fine but you can share a picture. You don't have to share them all but if you run across a picture of a dog while you're scrolling through your feed and for some reason it tugs at your heart strings, hit that "share" button. You never know who's going to see it.***